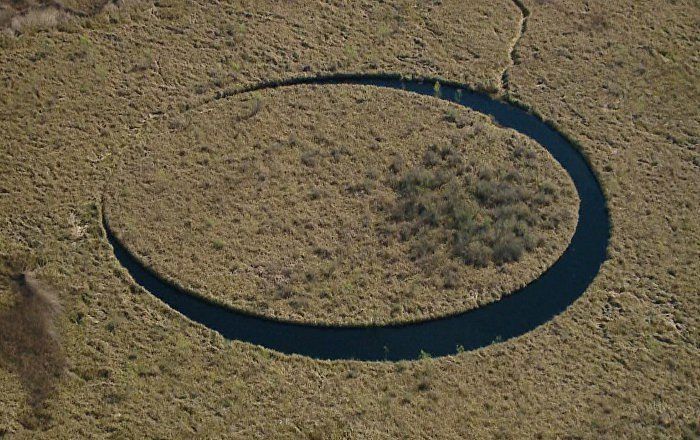 This is a place located in Argentina discovered in 2016, thanks to a film director and his crew. They, were filming a horror movie regarding some paranormal events occurring on a mysterious island.
When they searched with the coordinates of the island on Google Earth, they found something incredible, a round land mass, surrounded by a water channel that has a perfect diameter, resembling the appearance of an eye.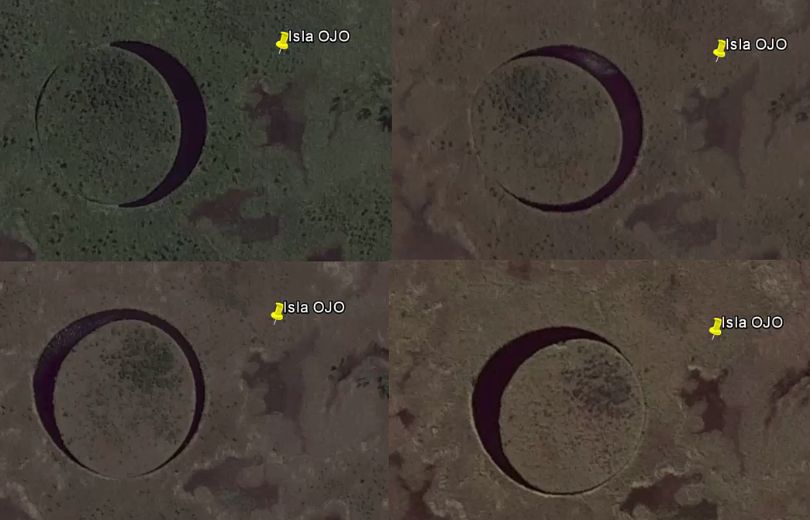 But this is not the shocking thing, the darkest thing about the place, is that the 'eye' moves. You can see for yourself with the coordinates.
In Google Maps you can find it with the coordinates 34°15'07.8S 58°49'47.4″W.
Ethiopia Dallol volcano:
At first glance, you will also think you have come to an alien planet, but in fact, this is the hottest place on earth – Dallol volcano in Ethiopia.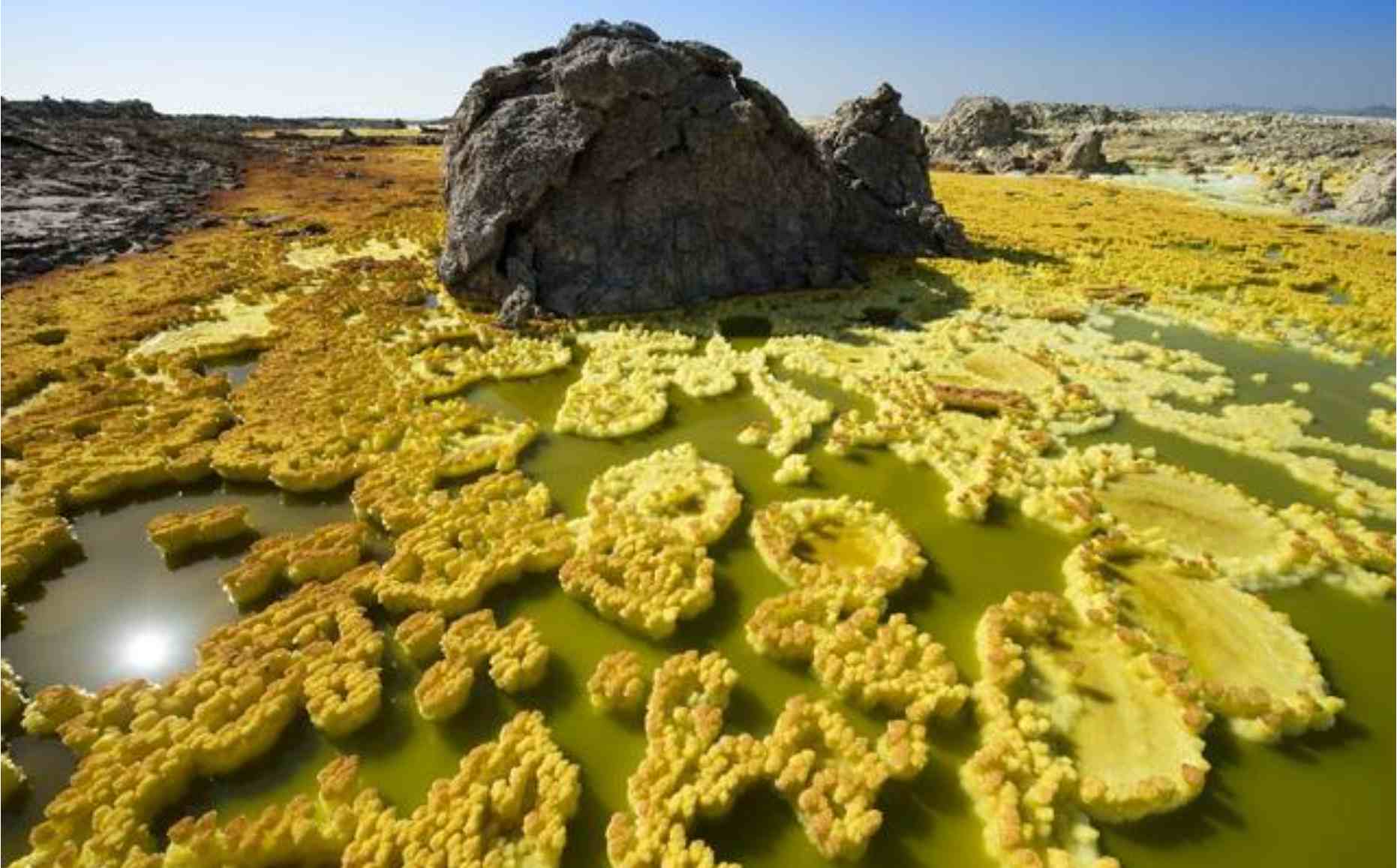 In this exoplanet-like place, the temperature can be as high as 50°C, which is a deadly threat to explorers.
The Dallol volcano in Ethiopia looks beautiful, but in reality it is very poisonous. Most of the yellow material is sulfur or sulfide.